New York, N.Y.
Dedicated: July 6, 1996
The Algonquin Hotel in New York City was designated a Literary Landmark on July 5th, 1996. The hotel was immortalized in print and film as the site of the Round Table that formed in its living room by Dorothy Parker, Robert Benchley, George S. Kaufman, Alexander Woollcott, Edna Ferber, and Robert E. Sherwood. The authors would get together daily for lunch and exchange ideas.
The hotel also provided a haven for such authors as Sinclair Lewis, William Faulkner, James Thurber, Gertrude Stein, and many more. The hotel is still open for business and now has theme suites dedicated to some of the famous authors that frequented the hotel.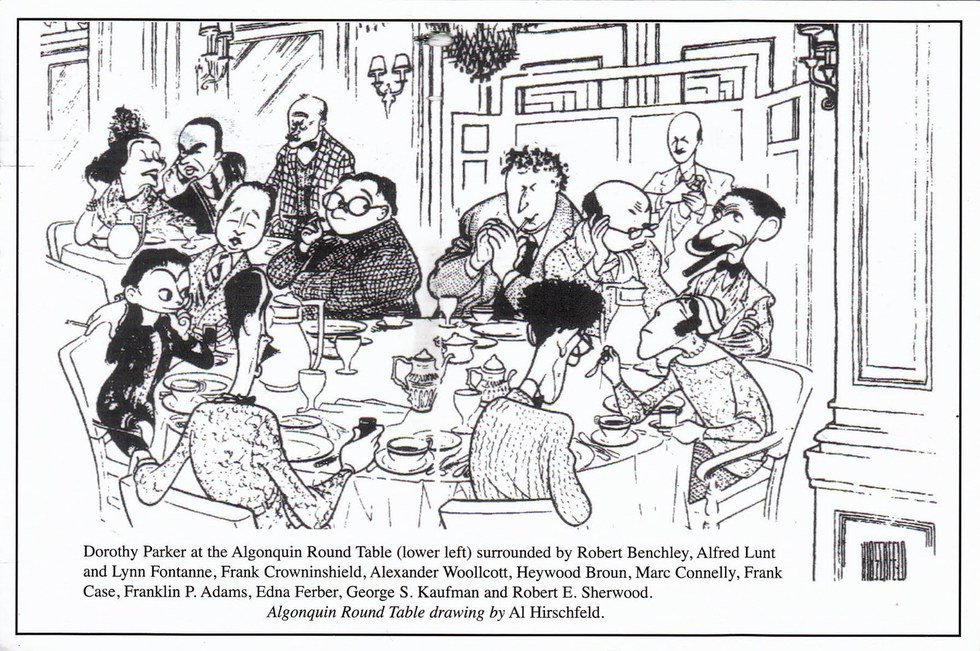 The Algonquin hotel is located at 59 W. 44th St. in New York City.
Resources:
The Vicious Circle: Who's Who of the Algonquin Round Table (Biography)
The Literary Landmark program is administered by United for Libraries. More than 150 Literary Landmarks across the United States have been dedicated since the program began in 1986. Any library or group may apply for a Literary Landmark through United for Libraries. More information is available on the United for Libraries website.
United for Libraries: The Association of Library Trustees, Advocates, Friends and Foundations, is a division of the American Library Association that supports those who govern, promote, advocate, and fundraise for libraries. United for Libraries brings together library trustees, advocates, friends and foundations into a partnership that creates a powerful force for libraries in the 21st century. For more information or to join United for Libraries, visit the United for Libraries website.