by Rose Lundy, courtesy of The Daily News
Adriane Savelli of Vancouver wants to make her new succulent shop thrive. Eliseo Paz of Clackamas wants to cultivate clients for his landscaping business. And Dave Lambert of Rainier wants to branch out into new financial planning markets.
On Saturday, these aspiring entrepreneurs attended a free seminar at the Longview Library (WA) about how to create business plans, identify markets and promote products. The volunteer-led seminar was one of about 10 that Vancouver-based training organization SCORE holds annually at the Longview Library.
There are many local resources, like the SCORE seminars, available for would-be Cowlitz County business owners, but they can be dispersed and hard to find, Adult Services Librarian Elizabeth Partridge said. So the library, in March, started the "small business hub" as a central location for local people to research their business ideas and get referred to other resources.
Library staff often field questions about where and how to get business licenses, permits and funding, she said. After talking to representatives from the Kelso Longview Chamber of Commerce, Lower Columbia College, Cowlitz Economic Development Council and the city about ways to help small business owners, the library created a "one-stop shop" for information on all local resources.
Partridge said the library isn't trying to replace the agencies and services already available in the community. "We're not here to do their jobs (or) to do the programming they do. We're here to tell the community how to get there," she said. "With all of those organizations as our partners, we're able to tell them pretty accurately where to go."
Longview Community Development Director John Brickey said the business licensing process with the city can be complicated. Business owners need to do an assessment of the location to ensure they are in compliance with the zoning, building and fire codes. And explanations of insurance requirements can be hard to find, he said.
"When people want to go into business, they don't always think through those nuts and bolts parts of establishing a business in a location," Brickey said. "It's better if you can get that kind of information up front and make decisions in an informed way."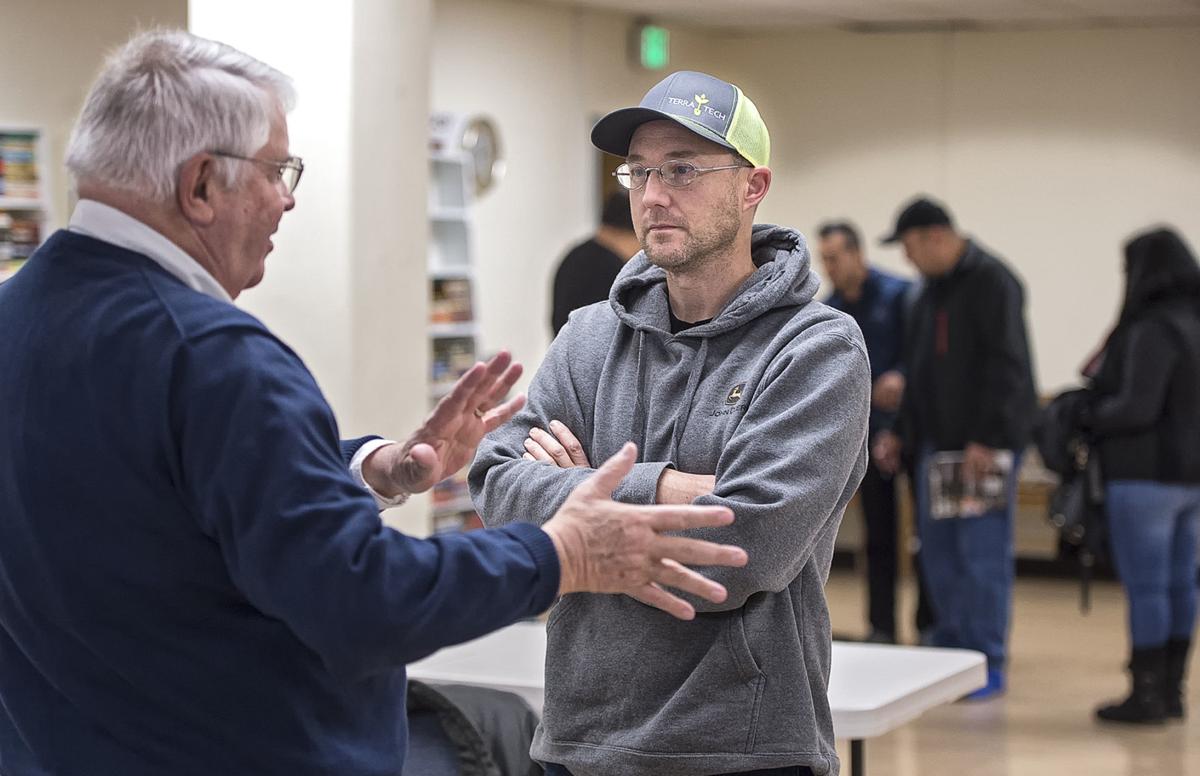 In addition to referrals for other agencies, library cardholders can use free online databases at the library to create business, financing and marketing plans. They can then print out the plan and bring it to a bank for a business loan, Partridge said.
A little help creating a business plan can make a difference in how successful it becomes, CEDC President Ted Sprague said, and the library is providing a good starting place.
"Small business is the backbone of our economy," Sprague said. "If you look at Longview's downtown and called that one business, it would be one of the largest employers in the county. Small businesses add up and really do matter."
Free one-on-one mentoring from SCORE (Service Corps of Retired Executives) is also offered at the small business hub. SCORE seminar co-leader Marcel Goulet of Longview has been a mentor with the program for about four years.
The Longview City Council on Thursday will consider cutting the library's budget by about $1 million next year to fund an additional police officer and three fire department paramedics. The small business hub isn't listed as a possible program cut, but Partridge said there's still a lot of uncertainty ahead of the council meeting.
"There's no way of knowing what will happen (to the small business hub) until we know exactly what budget cuts will be," she said.
The SCORE classes are expected to continue regardless of the budget decisions because the Friends of the Longview Library covers the $35 cost per person.
The library has, however, received positive encouragement for its plans to remodel and upgrade the library, Partridge said. The plans include a computer lab, which would be located next to the small business hub, where people could spend longer periods of time researching how to start their businesses.
The upgrades would likely be funded with state grants or capital funds, which are separate from the operating budget and proposed budget cuts. Brickey said he'd like to see an "incubator" program in the future for people who are thinking about starting a business to have a place where they can test out ideas and even practice their craft.
"A lot of successful businesses in town started out small and grew to be something major," Brickey said. "For instance, JH Kelly has been here since almost the inception of the city … and they grew to be a mechanical contractor that is one of largest ones in the state."