Let your imagination sing at the library!
September is Library Card Sign-up Month, a time when the American Library Association (ALA) and libraries nationwide join together to remind parents, caregivers and students that signing up for a library card is the first step towards academic achievement and lifelong learning.
Tony Award-winning performer, actress, singer-songwriter, and philanthropist Idina Menzel and her sister, author and educator Cara Mentzel will join ALA and libraries nationwide this September to sing the praises of a library card as honorary chairs of Library Card Sign-Up Month.
As honorary chairs, Idina and Cara will remind everyone that one of the best places to find your voice is at the library. And during Library Card Sign-Up Month, they want you to explore all the library has to offer, like new children's books, access to technology, and educational programming. "It's a little card that goes a loud way. Let your imagination sing at the library," says Idina. Cara adds, "The library is where your imagination sings. Get your library card and 'check it out' today."
Also in September, the sisters' debut picture book, Loud Mouse, about a little mouse named Dee who loves to sing very loudly, will be released by Disney Hyperion.
Celebrate and Spread the Word
Library Card Sign-Up Month offers an opportunity to get involved with your local library and check out all the great services it offers your community. Here's a few ways you can celebrate and help spread the word about the joys of getting a library card.

Visit your library in-person or online to see what's new and take part in the celebration. Libraries across the country are participating. Do you have friends who don't have library cards? Invite them to sign up during September!
Show your library love with a window or yard sign
During political campaigns, yard signs abound. They're a great way for citizens to proclaim their support for a candidate or issue. Why not display a window or yard sign that proclaims your support for libraries. Use our templates or get creative and make your own.
Follow I Love Libraries on Facebook and Twitter and the hashtag #LibraryCardSignUpMonth to join the celebration on social media.
Sample social media posts:
Yay—September is #LibraryCardSignupMonth! Celebrate by visiting your library and getting your very own library card.


Make sure your kids have the most important school supply of all—a library card! Get one this September and kick off the school year right. #LibraryCardSignupMonth

Do you have a library card? September is #LibraryCardSignupMonth so get one today! Check out your library's website to learn how you can access movies, eBook's, video games and much more.

There is nothing more empowering than getting your own library card. It gives you access to technology, resources, and services to pursue your passions and dreams. #LibraryCardSignupMonth

Sign up for a library card and find something wonderful at your library! From storytime to audiobooks to DIY classes and more, there's something for everyone. Happy #LibraryCardSignupMonth!
Library Card Sign-Up Merch
Imagine what you can DO with a library card! Spread the word about the endless possibilities of what a library card can help you DISCOVER and CREATE with our collection of Library Card merch.
It's the most powerful tool in your wallet - show it off! Share a photo of yourself with your library card for the chance to win $100!
Post to Instagram or Twitter using the hashtag #GetLibraryCarded (and remember to hide your personal information!). Entries can also be submitted by posting as a comment or wall post on the I Love Libraries Facebook page. Don't forget to tag your library! The creator of one randomly-selected post will receive a $100 Visa gift and a poster of choice from the ALA Store. Three second-place winners will receive a poster of choice from the ALA Store.
The #GetLibraryCarded promotion begins Thursday, September 1, at noon CT and ends Friday, September 23, at noon CT. All librarians and library lovers are encouraged to participate. The promotion is open to residents of the United States, Washington, D.C., and U.S. Territories. Employees of the American Library Association are not eligible to participate.
"Find your voice at the la, la, la, library—get a library card." So says Dee (aka Loud Mouse) in this new poster. Dee loves to sing. Everything, all the time! So, when her teacher asks everyone to share something with the class, Dee shares a song. And as she sings la, la, la, LOUDly in front of her class for the first time, something extraordinary happens. . .
Library Card Sign-Up Month is made possible with support from:
For 25 years OverDrive has been on a mission to provide access to compelling, easy-to-use digital materials that reach, engage, and satisfy readers. Since 2002 we have worked with ALA member libraries to invest how libraries lend eBooks and digital audiobooks. In the spirit of continuous improvement and best practices, together with ALA we are engaged in library advocacy with publishers and authors to provide fair lending models and costs. Visit Overdrive.com to learn more.
Sora, the student reading app, is the easiest way for schools to provide ebooks and audiobooks to students.  Developed by OverDrive Education, this app supports school libraries and classroom reading as well as free access to the local public library using school credentials.  Available for iOS, Android and Chromebook.
OverDrive's free Libby app is the easiest way to get started with digital books, audiobooks, and magazines from your public library. Libby is available for Android, iOS, Windows 10, and some Chromebooks.
ALA Library Champions support ALA's efforts in raising public awareness about the value of libraries and librarians.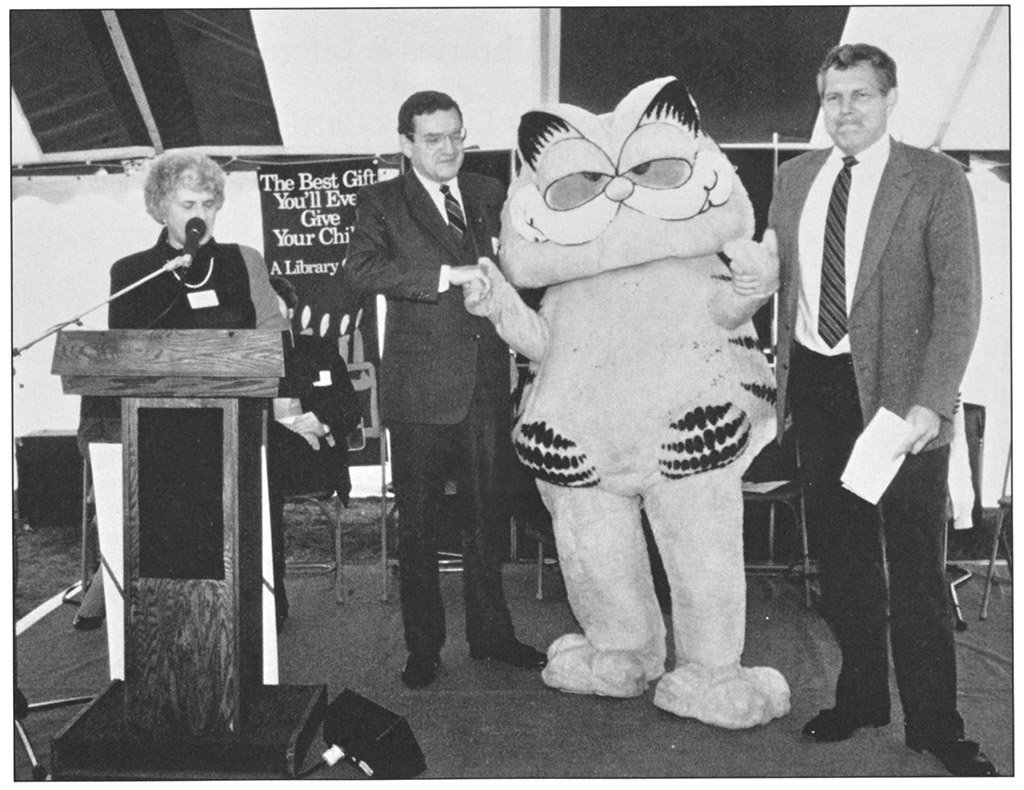 About Library Card Sign-Up Month
Library Card Sign-Up Month first started in 1987 as a response to then Secretary of Education, William Bennett, who stated: "Let's have a campaign … Every child should obtain a library card and use it."
The American Library Association took Secretary Bennett's words seriously and teamed up with the National Commission on Libraries and Information Science (NCLIS) to start the campaign, with a grant of $85,000 from the Reader's Digest Foundation. A telegram was sent to Secretary Bennett saying, "We accept your challenge."
The first theme was "The Best Gift You'll Ever Give Your Child … A Library Card." Because of the Reader's Digest grant, Library Card Sign-Up Month was advertised on over 500 TV and radio stations, along with 200 magazines. Packets of information and ideas were sent out to libraries to help the campaign gain momentum and to inspire librarians. Ideas included circulating a letter from the librarian, awards and celebrations, PTA recruitment, and joint sponsors.
October 14 was the kick off celebration for the campaign, held on the Mall in Washington, D.C., with 500 children in attendance. The event included remarks from Chisholm, Newman, and Secretary Bennett, along with story and craft time, and free pizza.
The following year September was declared Library Card Sign-Up Month. Since then, thousands of public libraries and schools have participated every fall, stressing the importance of obtaining a library card as a child's most important school supply.
Subscribe to the I Love Libraries newsletter for library news and advocacy updates.
Support I Love Libraries and our efforts to promote the value of libraries and librarians.