Congratulations to this year's I Love My Librarian Award honorees! Each honoree receives a $5,000 cash prize, a $750 donation to their library, and complimentary registration to ALA's 2022 LibLearnX: The Library Learning Experience Conference. The virtual award ceremony was streamed live on the American Library Association YouTube channel.
Thank you to all the library supporters who sent in nominations. More than 1,300 library users submitted stories highlighting how their librarians had above and beyond in their communities. Honorees were selected for their outstanding public service accomplishments.
Members of the media, please visit the I Love My Librarian Award Press Kit for further resources and contact information.
Arlington Public Library
Arlington, Texas
"Her commitment to community and bringing relevant programs to the community is amazing. She is truly a gem here in Arlington, and we love that our parents have someone like her as a resource to promote early literacy in the community."
Western Carolina University
Cullowhee, North Carolina
"Prior to her arrival, I never thought of the library as a space that would lead in diversity and inclusion efforts. She is cultivating faculty pedagogical capacity while simultaneously ensuring our collection is inclusive.
City College of New York
New York City
"The face of the everyday person is where William Gibbons does his best work. He gives his time, his expertise, and his skills to anyone who is lucky to encounter him at the library reference desk."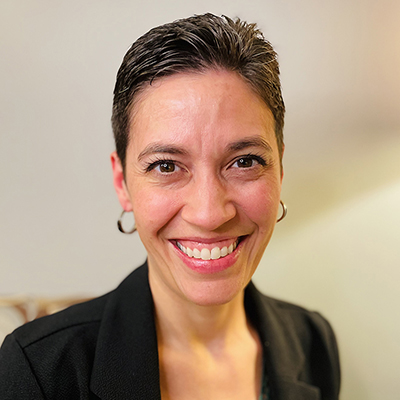 for her work at Marion Public Library
Marion, Iowa
"Children light up under her attention, teens laugh and discuss, and adults relax and listen. Her dedication to learning and people is something that shines through her and lights the way for others to follow in her path and continue the incredible work that she has begun."
Decorah Middle School and High School
Decorah, Iowa
"She is fiercely dedicated to best practice in all areas of library science, whether that be teaching media literacy, finding ways for students to connect to books, adding more current titles to the collections, or vetting new technology tools to help teachers and students get the most out of their learning experiences."
Eastern Correctional Institution
Westover, Maryland
"To Mr. 'M,' which is what most men call him…we all were valued patrons of the library, and he does everything in his power to make the brief time we have in the library an enjoyable and useful experience."
Octavia Fellin Public Library
Gallup, New Mexico
"Tammi's leadership is kind, supportive, engaged, and thoughtful. She has dissolved the walls of the library, creating a community platform for healing and cultural understanding through shared experiences."
George Mason University
Fairfax, VA
"He works directly in the spaces combatting erasure and suppression and inspires students and faculty alike as he does so. In these efforts, he embodies not only the time-tested tradition and unique role of libraries in society as knowledge-preservers, but also the knowledge-creation and discovery-learning traditions of research universities."
Forsyth School
St. Louis, Missouri
"While the pandemic changed many things in our homes and on our school grounds, Melissa continues to be a champion and a steward for the earth. No topic is too big to tackle, and no task is too small. We love our librarian who loves the earth."
Sul Ross Middle School
San Antonio, Texas
"The beauty of literacy, empowerment, and positivity is what Arnulfo Talamantes strives for, and he has created an imprint of this among all students, staff, and faculty."
Subscribe to the I Love Libraries newsletter for library news and advocacy updates.
Support I Love Libraries and our efforts to promote the value of libraries and librarians.