Halloween season is upon us. (Finally!) We love this time of the year here at I Love Libraries—the month-long horror-movie marathons, the costume parties, the scary (and often cheesy) haunted houses, sharing ghost stories with friends and family, chowing down on all sorts of candy and treats, and the decorations. Especially the decorations.
Halloween allows everyone to let their spooky selves shine. And the Library of Congress has a plethora of free resources that can be used to add instant chills (and fun) to your Halloween decor, including a fascinating selection of copyright-free posters and images that can be downloaded and hung at home, in the office, or anywhere you want to add some Halloween flavor.
Here are some of our faves!
"October's bright blue weather. A good time to read!" Poster by Albert M. Bender. Chicago: Illinois WPA Art Project [between 1936 and 1940].
"Do Spirits Return? Houdini Says No—and Proves It. 3 Shows in One: Magic, Illusions, Escapes = Fraud Mediums Exposed." Theatrical poster. [United States, approximately 1909].
"The Haunted Lane." Photo by Melander, 1889.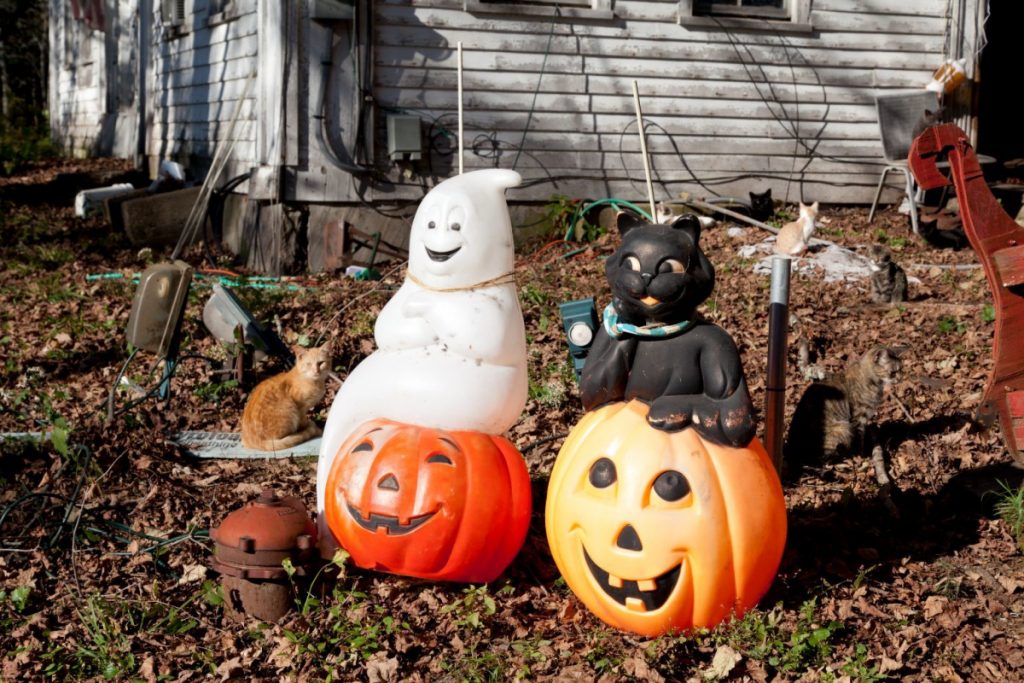 Autumn scene in rural Pomfret, Connecticut. Photo by Carol M. Highsmith, Oct. 2011.
"Halloween Roller Skating Carnival: On the Mall, Central Park. Poster. [New York]: Federal Art Project, 1936.
"Dr. Jekyll and Mr. Hyde. The Transformation." Theatrical poster. Chicago: National Printing & Engraving Co., [1880s].
"Newmann's Wonderful Spirit Mysteries." Theatrical poster. Newport, Kentucky: Donaldson Litho. Co., [1911?].
Find more Halloween and Día de Muertos resources, including print materials, photos, movie info, supernatural tales, and music, at the Library of Congress.